If you didn't know these guys were from Chicago, you'd assume they're a bunch of Brits, with their insanely Britpop-influenced sound and their unusual spelling of Colours, but the Windy City exports manage to capture the soul of the UK in the late '90s/early '00s and mix in a good amount of 70's Psychedelia for a sound all their own. Ample amounts of fuzz and pop combine to sound something like if The Stone Roses and The Black Angels decided to mate, and their offspring is something to be cherished.
Vocals, Guitar / Tommy Evans
Guitar / Mike Novak
Bass / Max Brink
Drums / Matt Yeates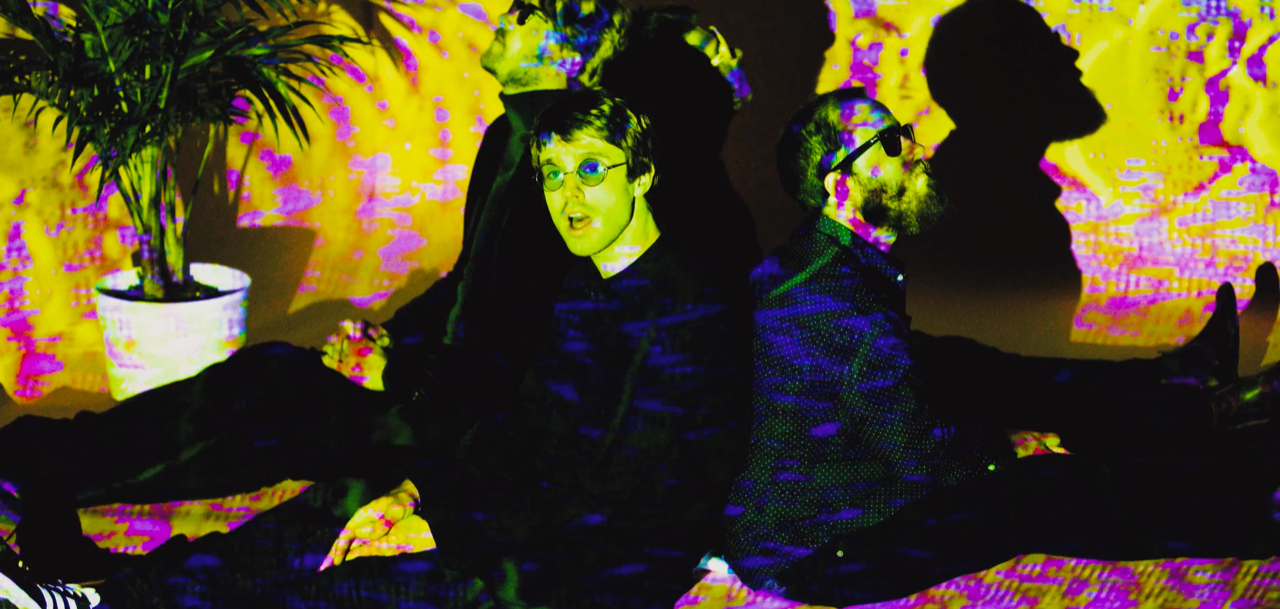 Dream Dream
With Dream Dream Secret Colours continues to craft a sound that reaches far beyond the city limits of their hometown of Chicago, IL. After heading back to Dripping Springs, TX and recording their fourth full length LP at Dandy Sounds Studios with engineer/producer Dan Duzsynski, Dream Dream relishes on the current level of the demand on society to rely on their screens, devices, and multi-media influence. Dream Dream takes its musical cues from indie, pop, psychedelia, and garage rock, captivating listeners through a myriad of melodies that make up Secret Colours signature sound. Songs like "Changes in Nature" and "Pins and Needles" are homages to their influences while "Feed the Machine" delivers a pounding vibe of bass with an attitude of 70's London.
Secret Colours music featured in movies and TV shows
Changes in Nature
CW - Vampire Diaries S8-E15 We're Planning a June Wedding - 03 March 2017
Stephan and Caroline slow dancing while Damon comforting Bonnie as she danced with the soul of Enzo.
Pins and Needles
CW - Vampire Diaries S8-E15 We're Planning a June Wedding - 03 March 2017
Matt is talking to his deaden the Mystic Grill and then Kelly Donovan shows up.
City Slicker
SHOWTIME - Shameless S7-E12 Requiem of a Slut - 18 December 2016
Lip looks for Brad and tells him he wants a drink
SHOWTIME - Shameless S6-E11 Sleep No More - 27 March2016
Fiona wakes up because of Franny's crying
HULU - Difficult People E108
Story revolves around best friends living in New York City with their behavior landing them in awkward
situations.
SHOWTIME - Shameless S5-E3 The Two Lisas - 25 January 2015
Debby reads Matty's post-it note then goes to the refrigerator and grabs some juice then goes outside and finishes drinking from the carton then screams "I'm a woman" to the neighborhood.
CHANNELL 4 Made in Chelsea S7-E10 "When are We Getting Married" 09 June 2014
Steph, Stevie, Spencer & Watson have a drink later that night.
Into You
SHOWTIME Shameless S7-E9 Ouroboros 27 November 2016
A semi-truck drops off a figure in a paraka. It's revealed that it is Monica as Frank gets tossed from a bar.

YOUTUBE Este Lauder Matified Lipstick Video
Kendal Jenner & Irene Kim
NBC Bad Judge S1-E10 Happy Endings 18 December 2014
Song plays as source music in Serpico"s bar as Rebecca and Michelle flirt with a young hot bartender
Rotten Summer
MTV Finding Carter S1-E1 Pilot 08 July 2014
All the kids go home except for Carter.
 
Blackbird (only One)
SHOWTIME Shamless S7-E2 Swipe, Fuck, Leave 09 October 2016
Frank shows Dollface Delores the special entrance to the house, they and Liam climb across the gap of the Gallagher house and the house next door.
USA NEWORK Royal Pains S5-E4 Pregnant Paws 13 July 2013
Song plays in background at a beach party.
lava
MOTION PCTURE Windwalkers Released 16 October 2015
Song plays a the guys sit around playing cards and drinking
YOUTUBE Monster Energy This is Matt Berger 05 April 2013
Skateboard promotional video
Faust
DVD Release Mutiny Street Skiing 10 September 2013
Spot: 735 17th Street scene
YOUTUBE US Sailing Team Video 27 May 2014
Rising Tide #2
USA Network Graceland S1-E11 Happy Endings 05 September 2013
Jangles and Charlie dressing up.
heavy and Steady
MTV Finding Carter S2-E15 Run, Rabbit, Run 20 October 2015
Jared works at The Magic Hour when Carter arrives to check her hours and he notices Carter's mood and gets her to open up about Ben and he helps comfort her.
ME
NETFLIX Flaked S1-E8 Sunset 11 March 2016
Dennis goes to the restaurant to confront Kara about the empty bottles of wine.
Redemption
SHOWTIME Californication S7-E2 Julia 20 April 2014
Song plays as Hank and Julia meet at the backstage bar.